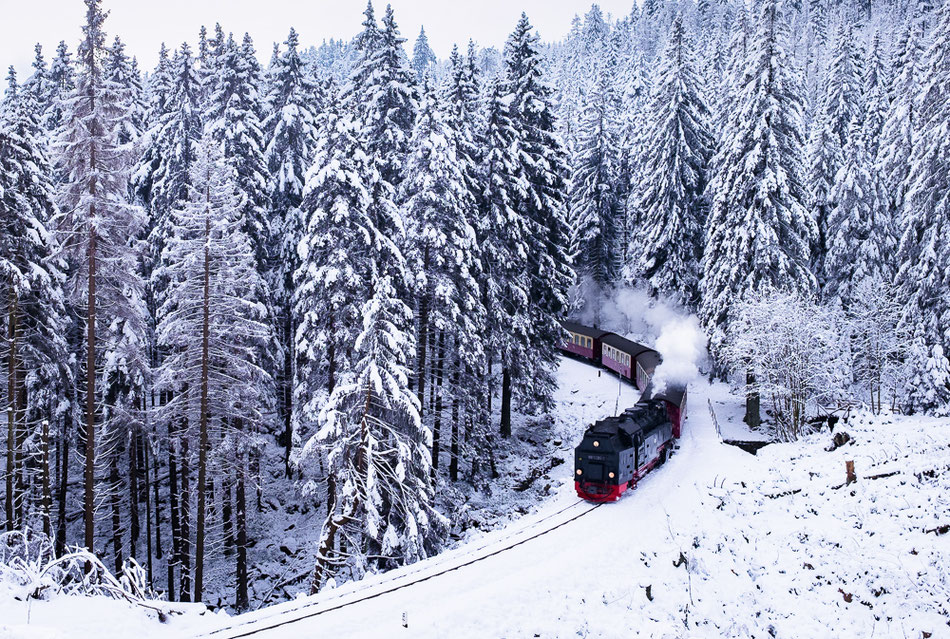 Some photos from my day trip to the Harz National Park yesterday...
---
If you want to see the train of the Harzer Schmalspurbahn while ascending Mt. Brocken, I recommend taking the "Bahnparallelweg". This trail follows the train tracks and chances are good, that you can take a picture or two of passing trains.
If you like what you saw here, feel free to share! Or leave a comment below!