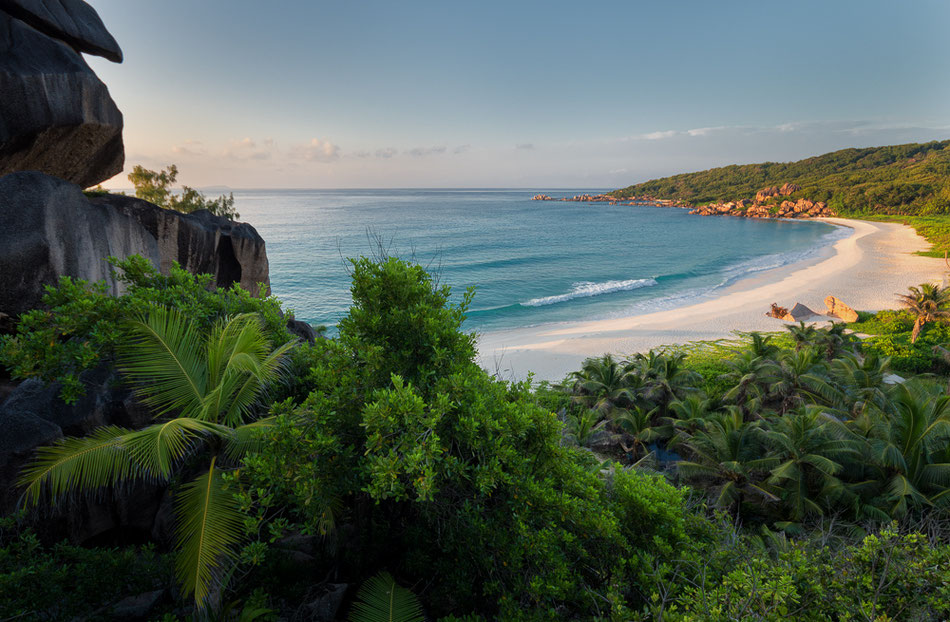 If you had asked me a year ago what I know about the seychelles, my answer probably would have been something like "Aren't that those boring little islands somewhere in the indian ocean, where you can do nothing but laying in the sun?" ;-) Now that we've been there I know better...
---
...Of course if you want to, you can restrict your stay to laying around in the sun. The beaches are the most beautiful ones I've seen so far. But there is a lot more to like. May it be the bustling streets of Mahé, exploring La Digue by bike, finding hidden waterfalls, hiking some great trails or just the endless snorkeling opportunities and the chance to swim with turtles, mantas or riff sharks (unfortunately I forgot my underwater housing for my camera so you have to take my word for it) the Seychelles have it all. But see for yourself:
Killing some time on Mahé before taking the ferry to Praslin
Praslin with trip to curieuse
La Digue
Mahé
Not exactly a creative masterpiece but you get a better impression of what it is like to hike on the islands :-)
If you like what you saw here, feel free to share! Or leave a comment below!