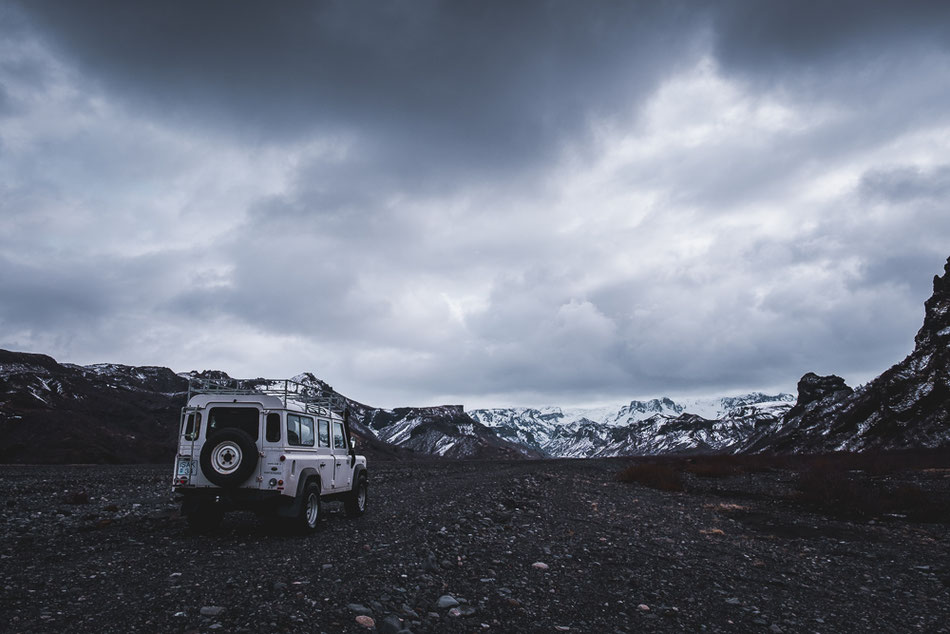 When I returned from my trip to Iceland in 2015 I already knew that I had to go back there eventually. It's just such a beautiful country. So when i saw the announcement of a photo workshop led by The Adventurizer I had to apply....
---
...yep that's right: I had to apply. Because Chris, the guy behind The Adventurizer wanted to make sure, that our small group of 5 consisted only of like minded people. Let me say he succeeded, so that in the end the week in Iceland was nothing like you might envision it to be: One guy telling you what to do all the time, but more like a week spent with friends with the same interests of being outside just exploring iceland, while taking pictures. If that sounds cool to you, I highly recommend to keep an eye on future workshops from Chris.
Route (approximation):
Go to the map options to turn on/off the overlay of POI's. As you can see I still only covered the southern parts of Iceland and there is just so much left to explore, so I think I will have to go back again at some point ;-)
Day 1 Gullfoss, Haifoss and a freezingly cold night
After meeting in Reykjavik in the afternoon our first destination  was Gullfoss and because it was already getting late it was bit of a race against the sun after that to catch the sunset at Haifoss, but we managed to get there just shortly before the sun disappeared behind the mountains at the other side. It was dark already when we arrived at our last stop of the day: Hrunalaug Natural Thermal Pool. Which I can recommend to check out if you ever go to iceland but please behave yourself and respect the no camping signs as there are lots of reports of tourist behaving like idiots to be found on the net, so that the owners are thinking about bulldozing the whole thing which would be a shame.
So after a short dip in the hot water we moved on to find ourselves a camp ground a bit further down the road where we set up our tents and tried to find some sleep, but at least I didn't get to much of it as it was a clear sky and the temperature dropped well below zero degrees Celsius in the night. For the other nights that we slept in the tents I used an additional insulation layer which improved the situation a lot ;-)
Day 2 Seljalandsfoss and volcano huts, river crossings and hiking in Þórsmörk
A coffee would have been nice after the cold night but unfortunately we didn't find a spot to buy some gas the day before. We did on our way to our first stop of the day though. So after taking some pictures of Seljalandsfoss it was time for a coffee break before continuing to our destination where we stayed for the night: The volcano huts. To get there you will have to cross a river with your car which is an adventure on it's own if you do it for the first time :-) after a surprisingly good lunch we decided to explore a canyon about a 15 min ride away from the huts and for sunset we hiked up Valahnùkur mountain. We didn't get a real good sunset but the view from up there is worth it nonetheless.
Day 3 Exploring Þórsmörk a bit more, Gljúfrabúi and Kvernufoss
After catching up on sleep in the cozy vulcano hut and a good breakfast we continued to explore the area of Þórsmörk for a few hours before hitting the road again for our next destination: Kvernufoss waterfall including a stop at the hidden waterfall of Gljúfrabúi.
For the night we stayed on the campground right next to Skogafoss.
Day 4 Shooting puffins on Dyrhólaey, Black Sand Beach and Northern Lights
We got up pretty early the next morning in order to catch the sunrise at Dyrhólaey. Unfortunately the light conditions weren't that special when we arrived but the multitude of puffins more than made up for that.
From Dyrhólaey we drove to the black sand beach before continuing to our base camp for the night near Þakgil. There we met up with a cool guy named Norris that would be our glacier guide for the next day.
Since the aurora forecast was pretty good we set an alarm for around midnight in order to try to get some of them on to our camera sensors. And what can I say, it was soooo hard to get up and out in to the cold night but we succeeded and it was crazy cool to see them for the first time in my life :-)
Day 5 Ice Cave and Glacier and a really short night
Driving some adventurous roads we reached our destination for the day: the ash covered outskirts of the Mýrdalsjökull glacier. I was told that they filmed a scene of one of the latest Star Wars movies right there, but since I haven't watched a single star wars movie in my life I don't know if that is true ;-) But true or not it was i pretty cool experience.
Day 6 Jökulsárlón Galcier Lagoon, Skaftafell National Park, Fjaðrárgljúfur Canyon and Camping in the Joda Cave
In order to catch the sunrise at the Jökulsárlón glacier lagoon we only got 2-3 hours of sleep that night. Which was a bit of a shame since the hut we were staying in was pretty nice and I would recommend it if you ever come to iceland. 
But despite of setting the alarm to 3 a.m. we were a touch to late to get to the lagoon when the sky was the most colorful. Nonetheless I think we were still pretty lucky with the conditions we got :-)
On our way back west we made stops at skaftafell national park with the svartifoss waterfall and Fjaðrárgljúfur canyon before reaching our last stop of the trip: Hjörleifshöfði where we camped in a cave and ended the trip with nice camp fire before heading back to Reykjavik the next morning.
Want to see all the photos? Head over here.
Still working on a short film out of some short clips I took during our trip. If you want to see that, make sure to check back here in some days (weeks?) :-)
If you like what you saw here, feel free to share! Or leave a comment below!